Ad-hear Cerumen Guards
Ad-hear Plus Cerumen Guards are a smart way to keep your hearing aid clean and prevent earwax related repairs.
Ad-hear Plus Cerumen Guards stick like a Band-Aid bandage to a hearing aid covering the speaker tube. They prevent wax and skin debris from entering and damaging the delicate electronics inside. Protect your investment. Ad-hear Plus Cerumen Guards are a secure, hygienic, cost-effective means for preventing earwax related hearing aid failure. Your hearing professional can help you decide if you can benefit. Precaution if you use eardrops, ointments or lotions or if your ear is draining, do not use Ad-hear Plus Cerumen Guards
Cerumen (earwax) is the single greatest cause of hearing instrument failure. Ad-hear/Ad-hearPlus Cerumen Guards can help prevent hearing instrument cerumen repairs.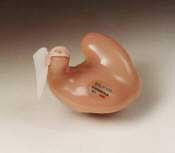 Specifications
Disposable guards that stick firmly like a "Band-Aid," to a clean, dry hearing aid, thereby protecting the sound bore
Designed for patients with oily, runny cerumen.
Designed to be used for CICs and ITEs.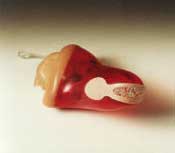 Benefits
Effective in preventing hearing aid failures by keeping earwax and debris out of the device
Easy for patients to use
Acoustically transparent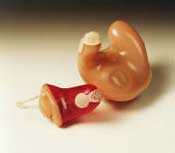 Packaging
10 guards per package
Sizes: widths of 4mm, 6mm, 8mm available
Precautions
Ad-hear Plus are NOT recomended if a patient:
Practices pooer ear hygiene
Has a draining ear
Uses ear drops, ointments, lotionsm salves or sprays in the ear canal
Has a soft shell/mold
Usage Instructions
Wash hands thoroughly and dry. Wipe the end of your hearing aid with rubbing alcohol and dry with a paper towel, removing all adhesive residue, wax and oil.
Gently lift the guard from the card. Place the center over the speaker tube and press down with thumb to hold guard in place.
When the guard is in place correctly, roll thumb over End #1 to stick it down. Make sure the foam is still positioned over the speaker tube.
Smooth down End #2 so it fits snugly, then remove tab. Press entire guard to secure it. Shown on standard in-the-ear (ITE) and completely-in-the-canal (CIC) aids